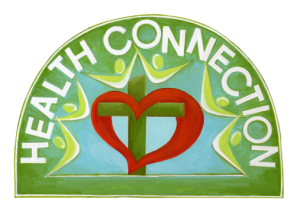 "…and he sent them out to proclaim the kingdom of God and to heal the sick."   Luke 9:2
Since 2003, Health Connection has mobilized medical and non-medical professional volunteers to help meet the health needs of the poor and marginalized in the inner city.
VISION
The Health Connection vision is to see God's love manifested by the Body of Christ to the most vulnerable including the fatherless, widow, refugee, and immigrant by building caring relationships and by empowering the most vulnerable to stay healthy and to receive quality healthcare.
MISSION
The mission of Health Connection is to engage volunteers to:
 become a health advocate for the most vulnerable
 connect those in need with health resources
 provide basic health services and
 improve health literacy
Health Connection is currently serving over 20 families and YOU are needed. A medical degree is not required, just a heart for someone who is struggling with their health/and or the healthcare system and needs a helping hand. If you can visit with someone, listen to their concerns and help connect them to resources; YOU are qualified!
Please come join us in ministering to those in need!